See a treat around every corner!
The fine art collection at the Cooper Gallery includes works by British and European artists from the 17th to 21st centuries. Vibrant paintings by Vanessa Bell and Prunella Clough are accompanied by the beautiful drawings of John Ruskin, JMW Turner and Thomas Girtin. Expansive landscapes and seascapes contrast with portraits of royalty and views of people working the land.
We are very proud to share excellent works by several Barnsley artists in the collection, from Victorians Abel Hold and Madeline Moore to more recent works by Malcolm Whittaker and John Kenneth Long.
We've chosen a selection of themes and artworks below for you to enjoy. Please visit our website to see more of our collections.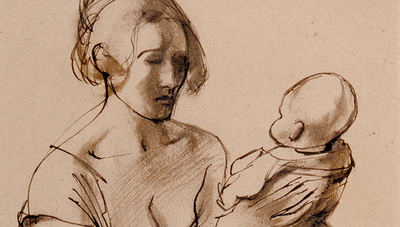 Portraits come in all types of media and are created for different reasons ...