Light and Soul - Early Impressions of The French Landscape
The painters of Light and Soul drew inspiration from ancient forests and valleys, contemporary life in the landscape and the shifting light over rivers and seas. The exhibition brings together 17 exceptional artists including Pierre-Henri de Valenciennes, Camille Corot, Rosa Bonheur and Eugène Boudin. All were pioneers who experimented with subject matter, style and technique and whose influence shaped the work of generations to follow.
The exhibition is the culmination of a research project into the French drawings and paintings at the Cooper Gallery, funded by the Headley Fellowship through Art Fund. The project focused on the 19th century landscape artists, including those who worked in the Forest of Fontainebleau and along the coastal areas of Normandy. The research also revealed some of the wonderful examples held in other collections and we are delighted to welcome remarkable paintings on loan from Sheffield Museums, York Museums Trust, Leeds Museums and Galleries, The Bowes Museum and The National Gallery, London, displayed alongside the treasures from the Cooper Gallery collection.
Conservation film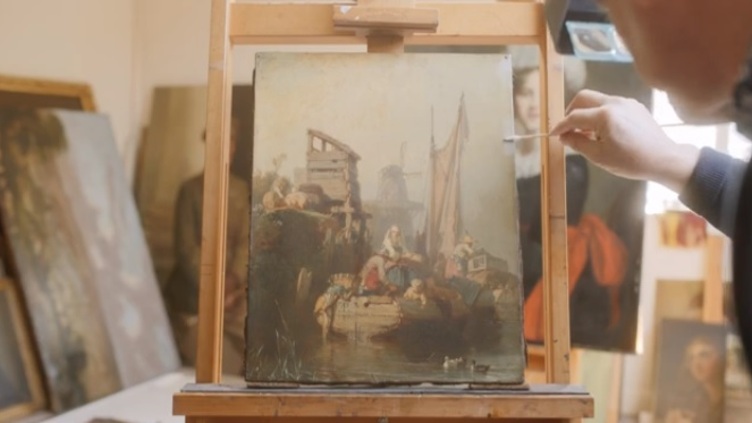 News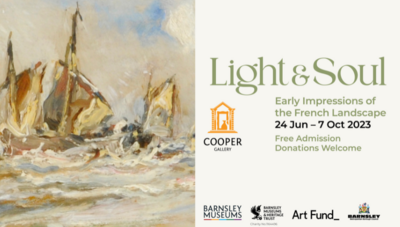 A new exhibition opens at the Cooper Gallery, Barnsley, on Saturday 24 June, bringing together stunning landscapes by pioneering French artists for the first time.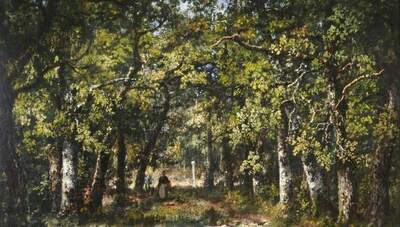 A free audio described guide to accompany the Cooper Gallery's Light and Soul exhibition is now available.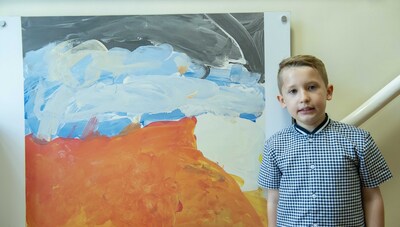 As part of the Cooper Gallery's latest exhibition, Light and Soul, Early Impressions of the French Landscape, a competition was launched to inspire and encourage young emerging talent.