Opening times
The Cooper Gallery is open to the public all year round. Please note that exhibition spaces are closed to the public during change of exhibition.
Monday - Saturday, 10am - 4pm
Cafe open Monday - Saturday, 9:30am - 3pm
To book a table or order lunch please call 07470 753315
Church Street, Barnsley, S70 2AH
The Cooper Gallery
A breath-taking display of artworks from the fine art collection at Cooper Gallery. From a dramatic hurricane by Eugene Isabey to a delicate view of the Tigris by David Muirhead Bone, enjoy being swept away or simply glide through more of Barnsley's excellent art.
Early Impressions of The French Landscape Exhibition
Watch a BSL video tour of the Light & Soul exhibition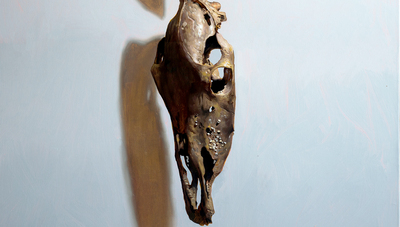 There have been a record number of entries to the Cooper Prize 2023. Over four hundred artworks have been submitted to South Yorkshire's most prestigious art competition.