The Gallery
The Cooper Gallery is the perfect place to discover stunning art and new exhibitions. Located in the heart of Barnsley town centre since 1914, the Gallery is free to all and all are welcome!
A Gift for Barnsley
Samuel Joshua Cooper purchased the Gallery building in 1912 when its occupants, the Holgate Grammar School, moved premises to Shaw Lane. His intention was to provide an art gallery for the people of Barnsley and to place his own art collection there for all to freely enjoy. Sadly, Samuel died in 1913 and did not live to see the opening of the Gallery in 1914. Before his death he had arranged for a board of Trustees to establish and maintain the Gallery and the collection of 275 paintings and drawings.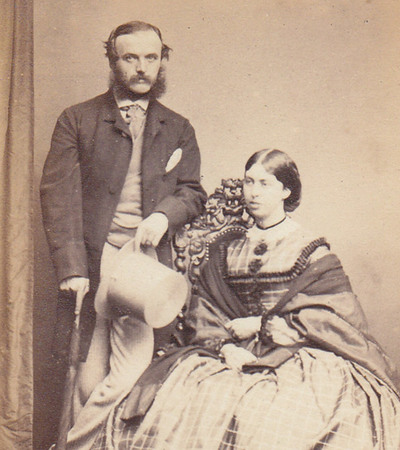 Learning, Wellbeing and Inspiration
The building's original purpose was as a schoolhouse, built by Thomas Keresforth in 1660. The school was free for poor children and those who could afford it paid half fees. Unusually it was initially open to both boys and girls. In 1887 the school was combined with the Hemsworth Holgate Grammar School.
Lord Fitzwilliam opened the Cooper Gallery in 1914, shortly before the First World War began. He commented "It is interesting to open a building in commemoration of a gentleman who spent his life in a way that politicians and soldiers did not, and that was in pursuit of a peaceful industry".
During and after the Second World War the Gallery was used as an annexe for the local Becketts Hospital. It reopened as an art gallery once more in 1957. Since the 1970s Barnsley Metropolitan Borough Council has run the Gallery alongside the Board of Trustees.
In 2014, to celebrate 100 years of the Cooper Gallery, an ambitious £765,000 project was spearheaded by the Trustees and Barnsley Museums, largely with money successfully raised from the Heritage Lottery Fund. In 2016 the newly extended and refurbished Gallery opened, featuring more of the art collection alongside film, sound and activities. In 2019 the empty cottage at the rear of the site was transformed into a modern artist studio space and café, and an outdoor digital installation. This project took place thanks to funding from Arts Council England.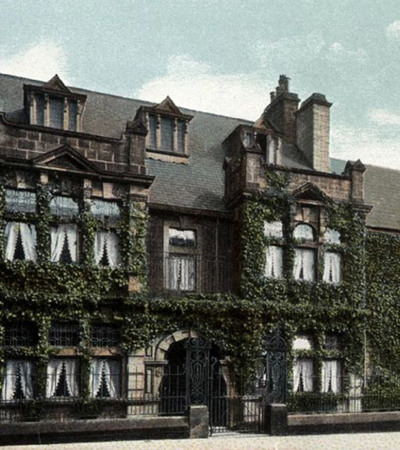 Amazing Art
The permanent art collection ranges from the 17th to 20th centuries and contains over 400 works. After the initial gift of 275 paintings by Mr Cooper, the Gallery also received several gifts of artworks from the visionary art collector Sir Michael Sadler. The Fox family, who were local brewers, donated paintings as well as funding the construction of the Gallery's Fox Wing in 1934. The collection was further enriched in 1978 by the Addy Bequest and in 2001 by the donation of pictures previously belonging to the Sutherland brothers. The most recent addition to the Gallery is a selection of studio pottery collected by the local artist, Malcolm Whittaker.
Find out more about the artworks and the people who gifted them on our Collections Page.