Portraits come in all types of media and are created for different reasons. The most familiar type of portrait is a painting, but drawings, prints and sculptures are also common.
As they take different forms, portraits can also perform different purposes. They are usually created for public viewing, whether that is a statue in an open space, or a family painting for visitors to see. Royal portraits could be used to convey power, wealth and ancestry. Others indicate the sitter's profession, beliefs or tastes. In the modern era portraits often convey more sentiment and emotion in the artist's greater variety of technique, location and expression.

The Cooper Gallery has a wonderful array of portraits and close-up scenes of people. They are of many different styles, materials and periods. We've chosen a selection below of royalty, fortune tellers and children at work and at play.
'Portrait of Mary Queen of Scots', early 17th century
Circle of Paul van Somer (c.1576-1621)
Oil on canvas
In this portrait, Mary is portrayed as young and beautiful and wearing expensive and regal style dress and a prominent cross. Van Somer was a Flemish artist who came to England in the early 17th century and became court painter to King James I. Van Somer painted portraits of the royal family and courtiers and this painting is in his style, possibly painted in tribute to the King's mother.
Cooper Bequest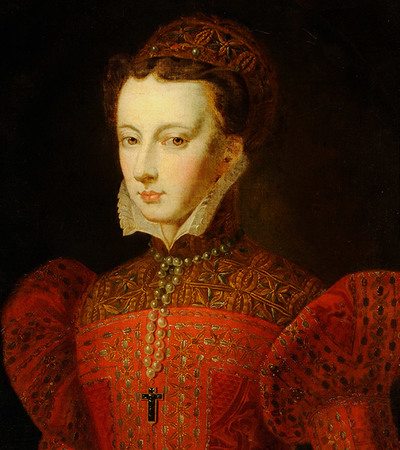 'Peggy Airey', 1843
Abel Hold (1815-1896)
Oil on canvas
This lady was called Margaret Maggott (1759-1848) and was known in Barnsley as Peggy Airey. She would find and collect items that could be sold for small change and for a fee she would tell your fortune. Abel Hold was a Barnsley artist who was very prominent during the Victorian period. He lived on Church Street in Barnsley town before moving to the village of Cawthorne near Cannon Hall.
Donated by the Fox Family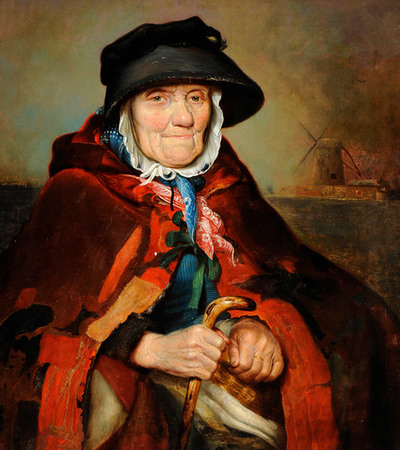 'Portrait of Queen Victoria', 1837
Edmund Thomas Parris (1793 – 1873)
Oil on millboard
This portrait was painted when the young Queen Victoria was on her first state visit to the theatre in Drury Lane, London. The picture was also produced as an engraving and was very popular in the period. Parris was born in London. He showed an early talent for art and initially trained at a jeweller's. He went on to be an important painter of portraits and history paintings.
Donated by the Fox Family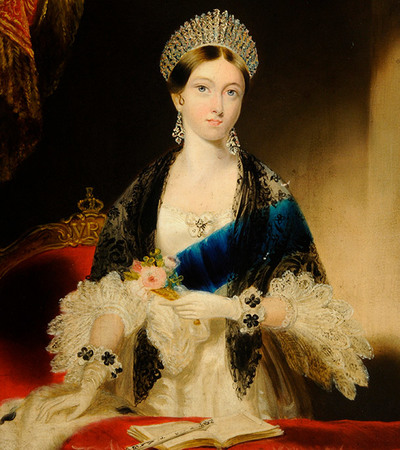 'The Shepherdess', 1840s
Jean Francois Millet
Charcoal on paper
Millet was born into an impoverished family in Northern France and his artworks often depict the hardworking rural people who were familiar to him. Many artists of this period romanticised the idea of poverty through their paintings, but Millet preferred to take a more realistic approach. He produced many paintings featuring a shepherdess but this drawing is very similar to a finished work in the Burrell collection, Glasgow.
Sadler Gift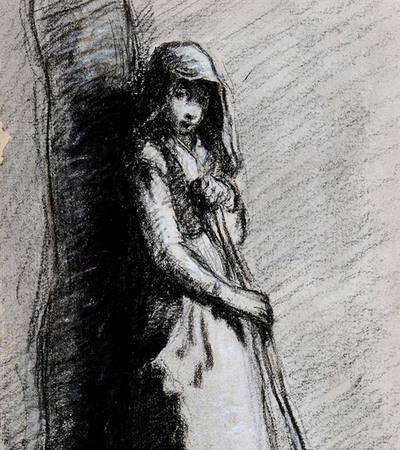 'Head of a Boy', mid-late 19th century
Ferdinand Roybet (1840 – 1920)
Oil on canvas
Roybet was born in the South of France and received his early training as a print maker at the Academy in Lyon. He then travelled to Paris to study with the artist, Jean Vibert (1840-1902) at the Beaux-Arts Academy. This small study is typical of his style, with a strong use of light and shadow. Roybet has managed to capture a very thoughtful expression in the boy's eyes and face.
Cooper Bequest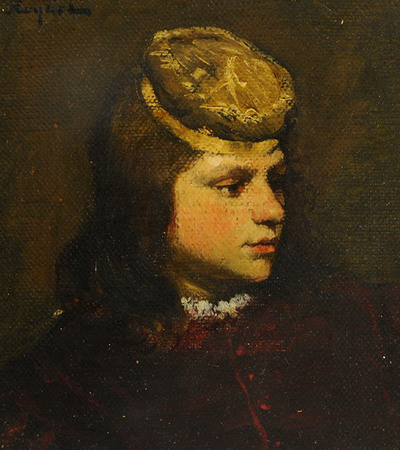 'Mother and Child', 1918
Bernard Meninsky (1891 – 1950)
Ink and was on card
Meninsky was born in the Ukraine and his family moved to Liverpool when he was still a baby. He attended the Liverpool School of Art, then the Slade School of Fine Art in London. During the First World War, Meninsky served in the Royal Fusiliers. He was commissioned to produce a series of paintings based around the war in 1919. This picture delicately uses brown ink on paper to depict a mother affectionately gazing at her child.
Sadler Gift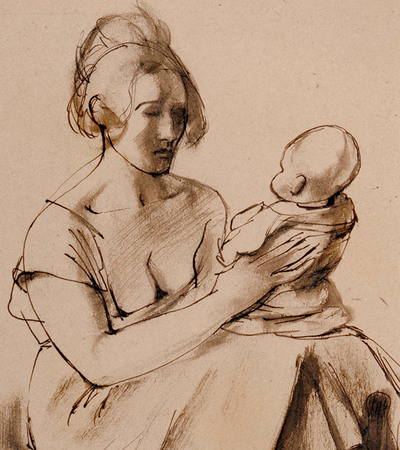 'The Blonde', 1863
Victor Chavet (1822-1906)
Oil on panel
This scene shows a lady in a white dress of 19th century style, holding a small bird perched on her raised hand. Chavet was a French artist who painted small genre scenes often with figures of men or women in historical or contemporary dress. There are many examples of Chavet capturing this type of intimate domestic moment.
Cooper Bequest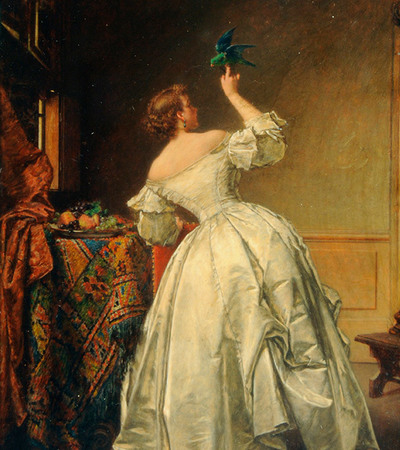 'Study of a Seated Boy', mid 17th century
Adriaen van de Velde (1632-1672)
Pencil and wash on paper
Van de Velde was born in Amsterdam into a family of painters. He was well known for producing landscapes and marine views but he was also contracted by other artists to add figures to their paintings. It is possible this sketch is a preparatory drawing for a figure in an oil painting. More examples of his work can be seen in the Cannon Hall Museum collection at www.explorebarnsleycollections.com
Cooper Bequest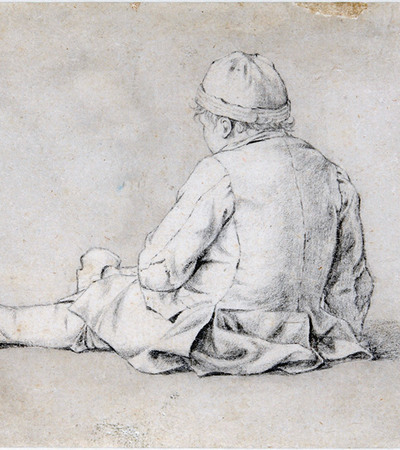 'The Veiled Lady', 19th century
Unknown Artist
Marble
This bust is carved in marble and shows a woman or girl with a veil covering her head and face. This remarkable sculpture was acquired by the Coopers to be displayed in the Georgian setting of Cowick Hall, near Goole which was their country house. The sculptor Rafaelle Monti (1818-1881) based in Milan was well known for producing these veiled ladies. The Coopers did Milan in 1879 but there is no evidence they bought the sculpture from Monti.
Cooper Bequest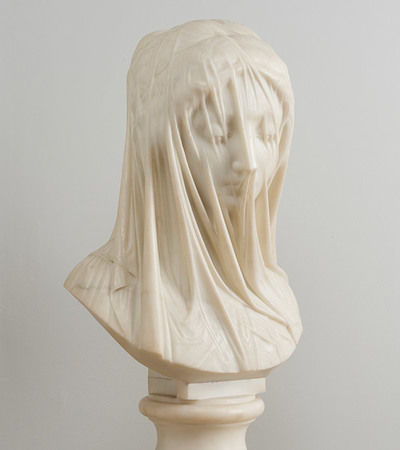 'The Berkshire Boy', mid-late 19th century
Eliza Turck (1832-after 1901)
Oil on panel
Eliza Turck worked as a painter, miniaturist and illustrator at a time when it could be difficult to work as a female artist. Her paintings were accepted for exhibition at the Royal Academy from 1854 and she continued to exhibit for many years. This affectionate painting showing a small boy sitting on a brick wall shows Turck's high level of skill and her sensitivity towards her subject.
Gift from the Fox Family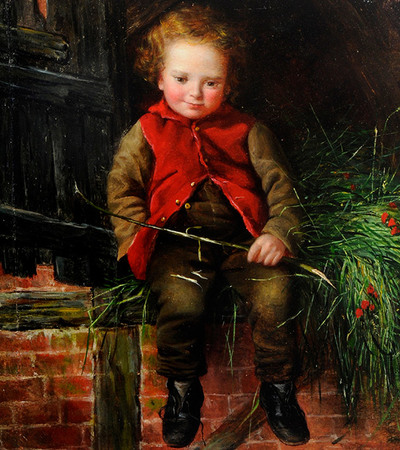 'Portrait of a Lady, possibly The Duchess of Portsmouth' c. 1673-4
Attributed to the School of Peter Lely (1618 – 1680)
Oil on canvas
Lely was an important portrait painter to the English royal court and many other artists trained with him. It wasn't unusual for other artists to copy portraits painted by the head of the workshop. The sitter is believed to be Louise de Keroualle, who was a Maid of Honour to the sister of King Charles II. She became the King's mistress and in 1673 was made the Duchess of Portsmouth.
Cooper Bequest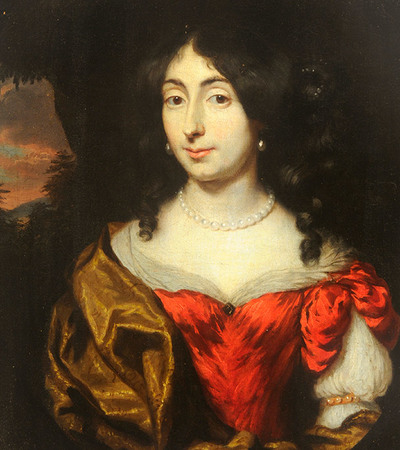 'Portrait of King Christian II of Denmark', mid-late 16th century
Follower of Lucas Cranach the Elder (1472 – 1553)
Oil on canvas
This portrait is by an unknown artist who has copied the work of Lucas Cranach. Cranach is best known for his portraits of German princes and other prominent leaders of Europe. King Christian II is shown wearing the Order of the Golden Fleece. This was an order of chivalry founded in 1430 by Duke Philip III of Burgundy to celebrate his marriage to the Portuguese princess, Isabel of Aviz.
Cooper Bequest