Fox Gift
This category is exclusive to U16s and an opportunity to showcase their creativity in a professional gallery possibly for the very first time.
Prizes included:
£500, sponsored by The Mayor of Barnsley
Main gallery exhibition with Cooper Prize finalists
It encouraged young people to create an explore their artist talents.
Highly Commended
Sophie-Grace Roberts, Girl With Glasses, graphite pencil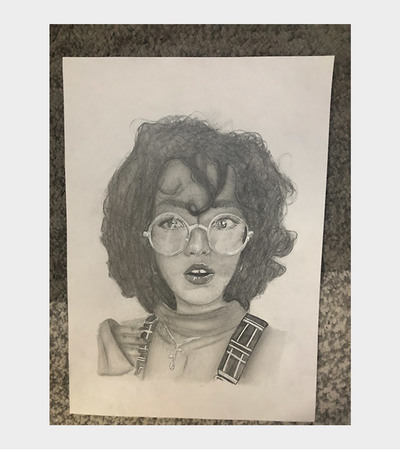 Commended
Harry Palmer, The Characters, brush, pens and ink
Barnsley College Special Award for Originality and Skills
Judged by Liz Leek, Deputy Principal Culture, Place & Communities & lecturers from the Arts department.
£100 prize
Georgina Oldknow, My Grandad, oil paint