The Cooper Prize 2023
The Cooper Prize 2023
The Cooper Prize, formerly known as South Yorkshire Open Art Competition, is open to artists who are born, live or work in South Yorkshire and aims to reward and celebrate excellence and originality in mixed media.
Artists are invited to submit up to three pieces of artwork, whether it be abstract, figurative, contemporary or traditional where the very best will be selected to form part of an exhibition at The Cooper Gallery, Barnsley.
The competition is open to professional, amateur or student artists and shortlisted entries will feature in an exhibition at the gallery, 28 October – 6 April 2024.
See our playlist of some of the artists that have submitted their work for The Cooper Prize.
Prizes:
£1000, Sponsored by Oliver Coppard, Mayor of South Yorkshire
Solo Exhibition in Sadler Room 2024
Main gallery group exhibition with Cooper Prize Finalists
The Sadler Award - Emerging Artist
Open to any student or graduate that has graduated within the past two years
£500 Sponsored by the Mayor of Barnsley
Main gallery group exhibition with Cooper Prize Finalists
Including
Barnsley College Special Award for Originality and Skills
Judged by Liz Leek, Deputy Principal Culture, Place & Communities, Barnsley College
£100
The Fox Gift - Artists under 16, Free to enter
Under 16s category
£100 vouchers to spend on Artist Materials
Main gallery group exhibition with Cooper Prize Finalists
Peoples Choice - sponsored by Barnsley Museums & Heritage Trust
Certificate
Hamper of artists supplies
Judges
Andrew Dunkley, In House -Tate Photographer
David Sinclair, Director of Programme, Nottingham New Art Exchange
Fiona Stephenson, DC Comic Illustrator, Pop Artist & Local Business Woman
Claire Paddison, Mayoral Officer, MA Eighteenth Century Studies in History of Art & Literature
Throughout the exhibition there will be a chance for visitors to vote for their favourite piece.
The artist who receives the most votes will win.
Submissions for the competition are now closed, thank you to everyone who has entered!
Artists selected for the final exhibition will be contacted by email around Monday 2 October by member of the curatorial team with full delivery details for their work. Artists who have not heard by this date may contact coopergallery@barnsley.gov.uk
We ask that shortlisted artists deliver their work to the gallery between Fri 13– Sat 21 October. The exhibition dates are 28 October – 6 April 2024
Previous winners of the prize included
Winner - Kieran Ingram, Poseidon, oil on canvas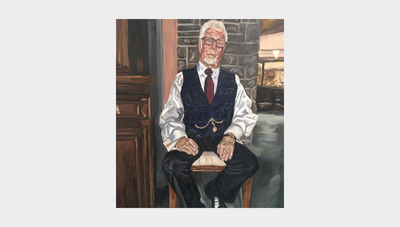 Winner - Georgina Oldknow, My Grandad, oil paint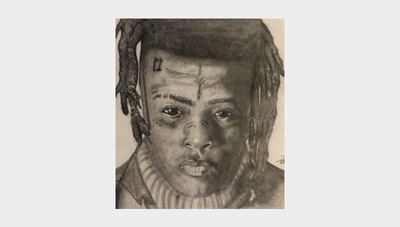 Winner - Charlie Wilding, Moonlight, pencil